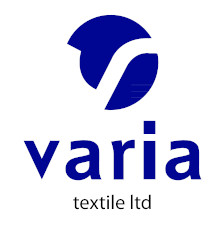 Interior products and accessories • Curtain rods • Metalcurtains • Theater and events
VARIA-Fringe Curtains:
Elevating Homes, Hotels, Restaurants and Theaters
Consider incorporating fringe curtains into your interior design or event planning, and experience the enchanting effect they can have on any space.
Let the delicate strands of fabric create a mesmerizing ambiance that will leave a lasting impression on guests, patrons, or audiences alike. Fringe curtains are a versatile and captivating decorative element that instantly enhances the ambiance of homes, hotels, restaurants, and theaters.
Custom-made to perfection, VARIA-String Curtains can reach heights of up to 20 meters, effortlessly fitting any grand setting. Not only do VARIA-fringe curtains add beauty, but they also prioritize safety. Made with flame retardant materials, they provide peace of mind in any environment.
On theater stages, these curtains frame, conceal, and add movement, enhancing the overall performance. With their adaptability and visual appeal, fringe curtains transform spaces into captivating environments that impress the audience.
In homes, fringe curtains provide privacy while adding a luxurious touch to interior design. With cascading fringes, they add visual interest and luxury to lobbies, reception areas, ballrooms, and even individual rooms. In restaurants, fringe curtains create a dramatic backdrop, dividing spaces and leaving a lasting impression on diners.
Don't miss this unique opportunity to enhance and illuminate your spaces with our high-quality Trevira M1 string curtains.
Take advantage now and order your string curtains from Varia and benefit from fast delivery and our excellent customer service.
mob. +44 7880 74 30 13
We are happy to help, please contact us

London • Paris • Munich • San Francisco • Warschau • Prag • Budapest
Varia Textile Ltd
Karl Leuthenmayr
197 Kingsroad
Kingston upon Thames
KT2 5HJ
Registered in UK No. 1688781

www.varia-uk.com

mob. +44 7880 74 30 13
Skype: variagb
varia@variatextile.co.uk