Non-flammable thread curtains M1
100% Trevira CS thread curtain
Varia thread curtains are non-flammable and can therefore also be used in public places.
We only use materials from 100% Trevira CS in M1 quality.
Custom made up to a height of 20 meters:
The standard size of our thread curtain is 2.10m wide x 3.20m high, but we also supply thread curtains up to 20 meters high.
Mobile room dividers
Our fringe curtains are of very high quality. You can use them as room dividers at events, trade fairs, hotels, restaurants, bars, and much more. Take a look at our pictures for inspiration.
Lighting effects / projections
Many different lighting effects can be created with thread curtains. In our picture gallery you will find examples of chandeliers, light columns, ceiling lights and projections.
Thread curtains for decoration at events
Thread curtains as room dividers at trade fairs and shopping centers
Thread curtains as room dividers in restaurants, hotels, offices and living areas
Thread curtains as lighting, chandeliers and light columns
Fringe curtains in the theater
suspension
We offer the ideal suspension for our fringe curtain for every situation.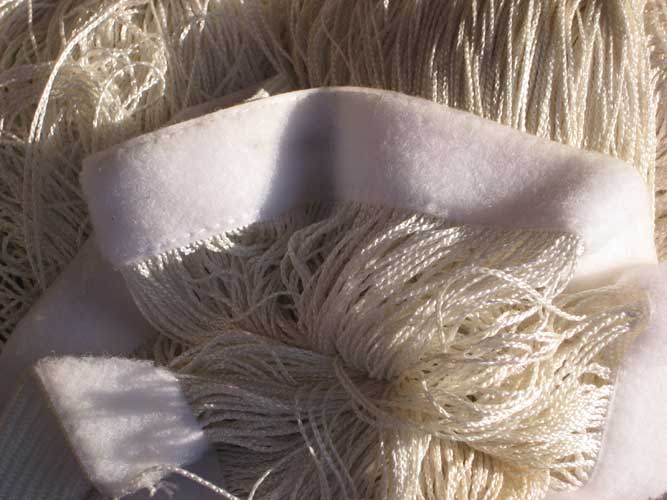 Velcro Velcro
The right suspension for mounting on walls or wooden slats. You will receive a self-adhesive Velcro Velcro tape, which you can stick to the wall / wooden slat and then optionally tack on / nail on. The thread curtain is attached to the Velcro with its fleece side. As a result, the nails are not visible.